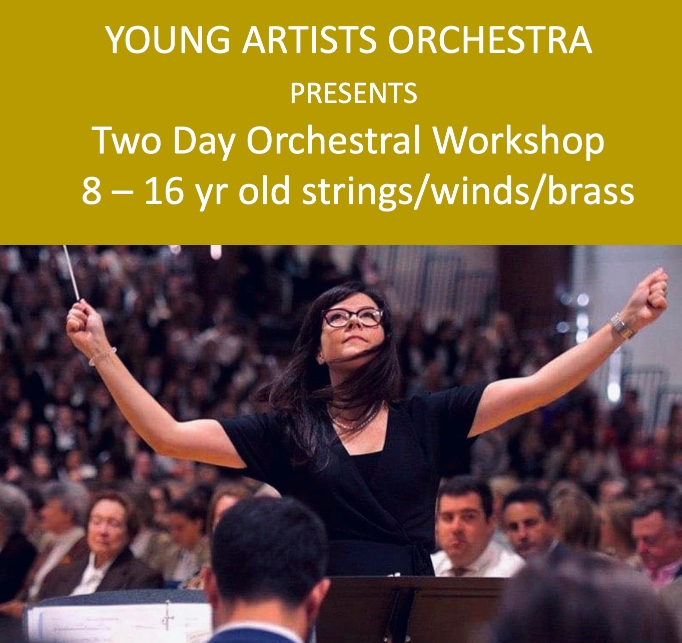 Building on last summer's inaugural summer workshop, the Young Artists Orchestra is pleased to announce this year's summer workshop on Saturday August 26th and Sunday August 27th in the Music Building at the Don Wright Faculty of Music on the Western University campus.
The theme of the workshop intensive is "Get Back in Shape." While many of you continue your musical endeavours year-round, the summer can be a bit of a slump. This workshop will help you get your playing chops back and ready for the new year of musical adventures.
And it's a great way to meet new friends who share your love of music! Register for the workshop here.
---
Tentative schedule
Friday August 25th 3:30 PM - registration, meet and greet
Saturday August 26th and Sunday August 27th - rehearsals, art projects, improvisation, seminars and more
Sunday August 27th 3:00 PM - concert
The Saturday and Sunday program will run from 8:45 AM to 4:00 PM.
Registration
To register, complete the online registration form.
For more information contact the Young Artists Orchestra at [email protected].
The deadline to register for the workshop is June 30, 2023.