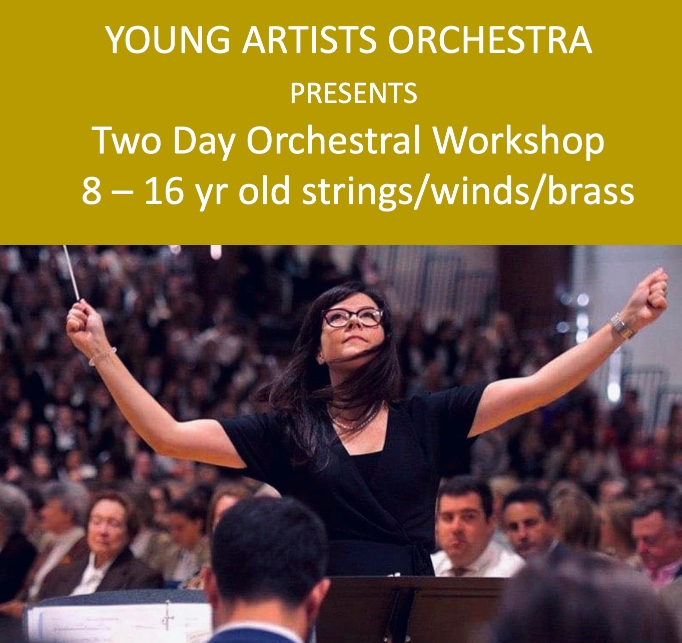 YAPCA is pleased to announce its first ever Young Artists Orchestra Summer Workshop on the weekend of July 9 & 10 hosted at the Don Wright Faculty of Music on the campus of Western University in London, ON.
Anyone between the ages of 8 and 16 and who plays any symphonic instrument - strings, winds, and brass is invited to join us to get together, play with friends, and learn the skills of orchestral playing.
Frequently asked questions
I've just started playing my instrument; will I be able to keep up?
Absolutely. We have parts that are suitable for any player. The earlier you experience ensemble playing, the easier it will be for you to participate in future froups as you advance. It's not too early!
What other actitivities will the kids be doing?
Most of our time will be spent rehearsing the music which we'll be performing on the second day of the workshop. Some of that time we will be doing "sectionals" which are smaller group rehearsals of similar instruments. We have some art projects lined up, improvisation, and a seminar on conducting skills.
What will the kids be doing for lunch?
If the weather is nice, we will eat outside. Kids should bring their own nut-free lunch each day and a water bottle. At lunch we'll provide beverages; and we'll have healthy snacks available at the breaks.
What repertoire will the kids be learning?
They will do Summer from the Four Seasons (Vivaldi) and the Minecraft Theme.
Will you distribute the parts in advance?
Yes, we'll send out your parts and MIDI files to you can hear what your individual part should sound like and what the overall pieces will sound like.
---
Registration
To register, head over to the online registration form. The tuition is $195 for the two days, $50 of which is due on registration, payable via e-transfer to [email protected]. The balance is due at the first-day sign-in.
Schedule
We will publish a detailed schedule when we have a clearer idea about how many students are registered and what their instruments are. In the meanwhile, here's our provisional schedule.
You can access the publicity poster at our site.