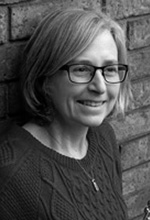 Flutist Ingrid Crozman is a devoted pedagogue of her instrument, sharing knowledge of music and flute playing with all ages and levels of players. For nearly 20 years, she was professor of flute at the University of Calgary and played an instrumental role in developing the University of Calgary Community Music Program. This initiative welcomed music students from the community into the University to work with faculty and music education students in a variety of settings. In addition, she was director of the University of Calgary Flute Choir and has held positions at Calgary's Mount Royal Conservatory, Medicine Hat College Conservatory of Music and Dance, the Inner London Education Authority in London, England, and the Western Conservatory of Music in London, Ontario.
In demand as a clinician and masterclass coach, Ingrid has worked for the London Youth Symphony as a sectional coach and director of the chamber winds program, the Atlantic Festivals of Music workshops, the Thames Valley District School Board, the Calgary Board of Education, Seattle Pacific University, and many summer music programs. Ingrid is currently a flute lecturer in the Don Wright Faculty of Music at Western University, the wind specialist for the newly formed Young Artists Orchestra, and maintains an active private flute studio.
With extensive experience as an orchestral player, Ingrid held the position of principal flute with the Red Deer Symphony Orchestra for many years and has played with other ensembles including the Calgary Philharmonic Orchestra, the London Fanshawe Concert Players, the Banff Festival Orchestra, the Stratford Symphony Orchestra, the Bach Festival Orchestra, and Orchestra London Canada. She has been involved with several special projects, namely the Ontario Festival Symphony Orchestra's tour to China, the Words and Music: James Reaney Memorial Lecture performance, and productions with Calgary Opera, Alberta Ballet, and Opera Banff. As a chamber musician, Ingrid has performed with many groups such as the Land's End Ensemble (a contemporary music ensemble), the Red Deer Symphony Woodwind Quintet (performing across Alberta), and New Works Calgary. An interest in historically informed performance practice has led to engagements as a Baroque flutist in Canada and the United States, including repeated invitations to serve on faculty for the Baroque Flute Boot Camp in Seattle, Washington. Ingrid has appeared on Baroque flute as part of Alberta's Rosa Barocca ensemble, the Note Bene Period Orchestra in Kitchener-Waterloo, and various other Baroque chamber groups both in Ontario and Alberta.
Receiving degrees from the University of Western Ontario, the University of Calgary, and the Guildhall School of Music and Drama in London, England, Ingrid has also participated in programs at the Banff Centre and the Liszt Academy of Music in Hungary. She has worked with many eminent flutists including Samuel Baron, Geoffrey Gilbert, Peter Lloyd, and Carol Wincenc, and studied flute choir conducting and repertoire development with Amy Rice Blumenthal at the Wildacres Flute Retreat. Her interest in Baroque flute was inspired by classes by British Baroque flutist Stephen Preston, and further developed under the guidance of Kim Pineda and Janet See.
Ingrid is a devoted volunteer, and outside of her teaching and performing activities is dedicated to giving back to the London community. She is treasurer of The Gordon Jeffery Music Foundation, advises the London Kiwanis Music Festival as part of their music selection and syllabus committee, and volunteers with gardening and performing music for the residents of St. Joseph's Hospice. She enjoys hiking on London's many beautiful trails along with her friends and her dog, Lily.